Every Planner will get The Box too 😇
Prosperous 2021 Planner cover concept is from EverydayPlanner's collaboration with bymirasya. This planner is designed for the go-getter who wants to focus on achieving 2021 goals! Get your thoughts, projects, and goals organized with the Amazing 2021 Planner.

Compact Size – Spacious Note space – Systematic Goal Setting System – Sweet & Calming Colors
DESCRIPTIONS
SPECIAL PAGES
*Details Page to gather all-important personal info you keep forgetting.
*Goal Setting Section with Vision Board, Action Plan & 2021 Roadmap to keep you on track.
*Monthly Checklist so you can keep track of your bills, fees or monthly errands.
*Bucket List for all the things you want for 2021.
2021 Calendar to plan for your gatherings and trips.
Separator Tabs to let you find each section easily.
Important Checklist and Life tips for reference.
Dotted Note Space for anything you desire.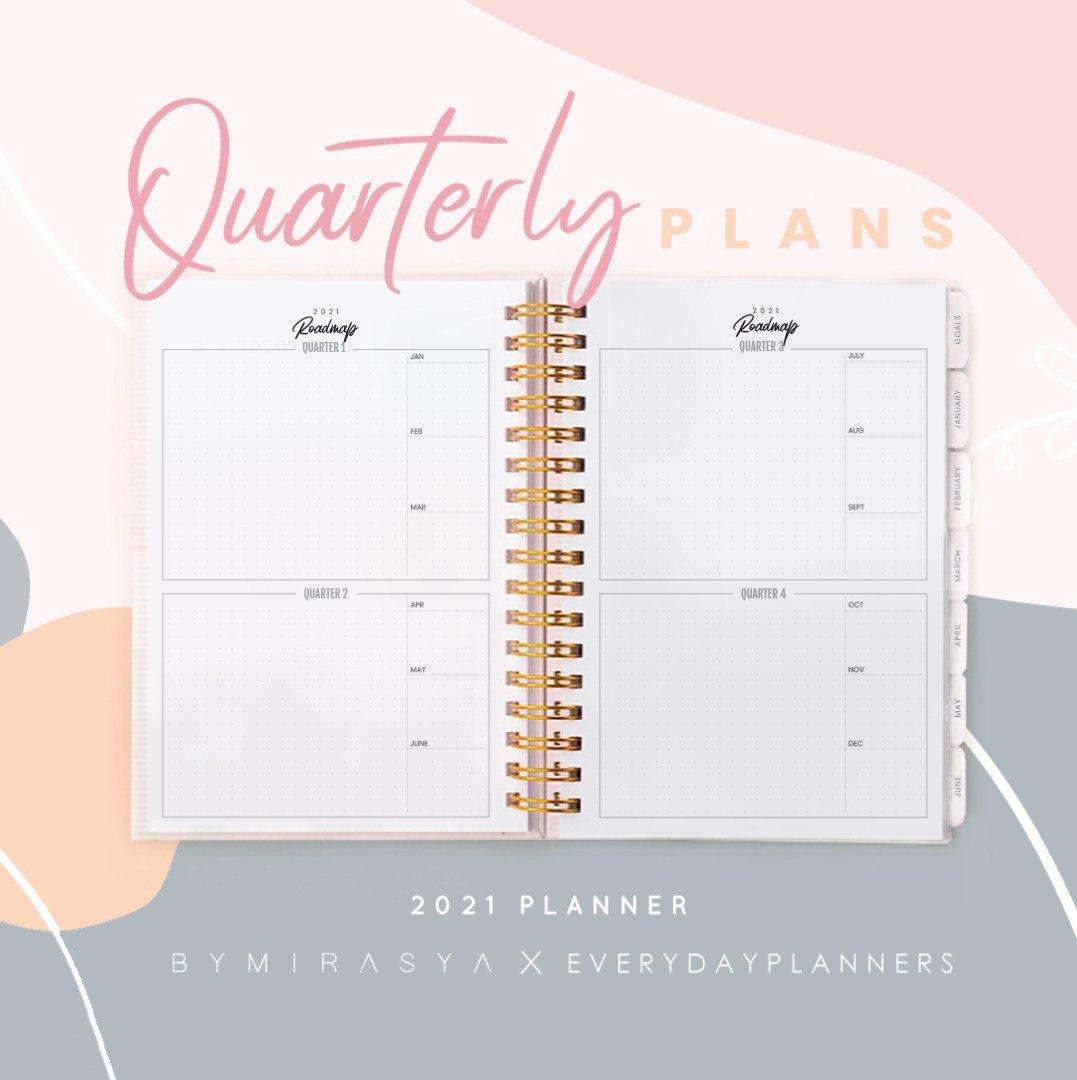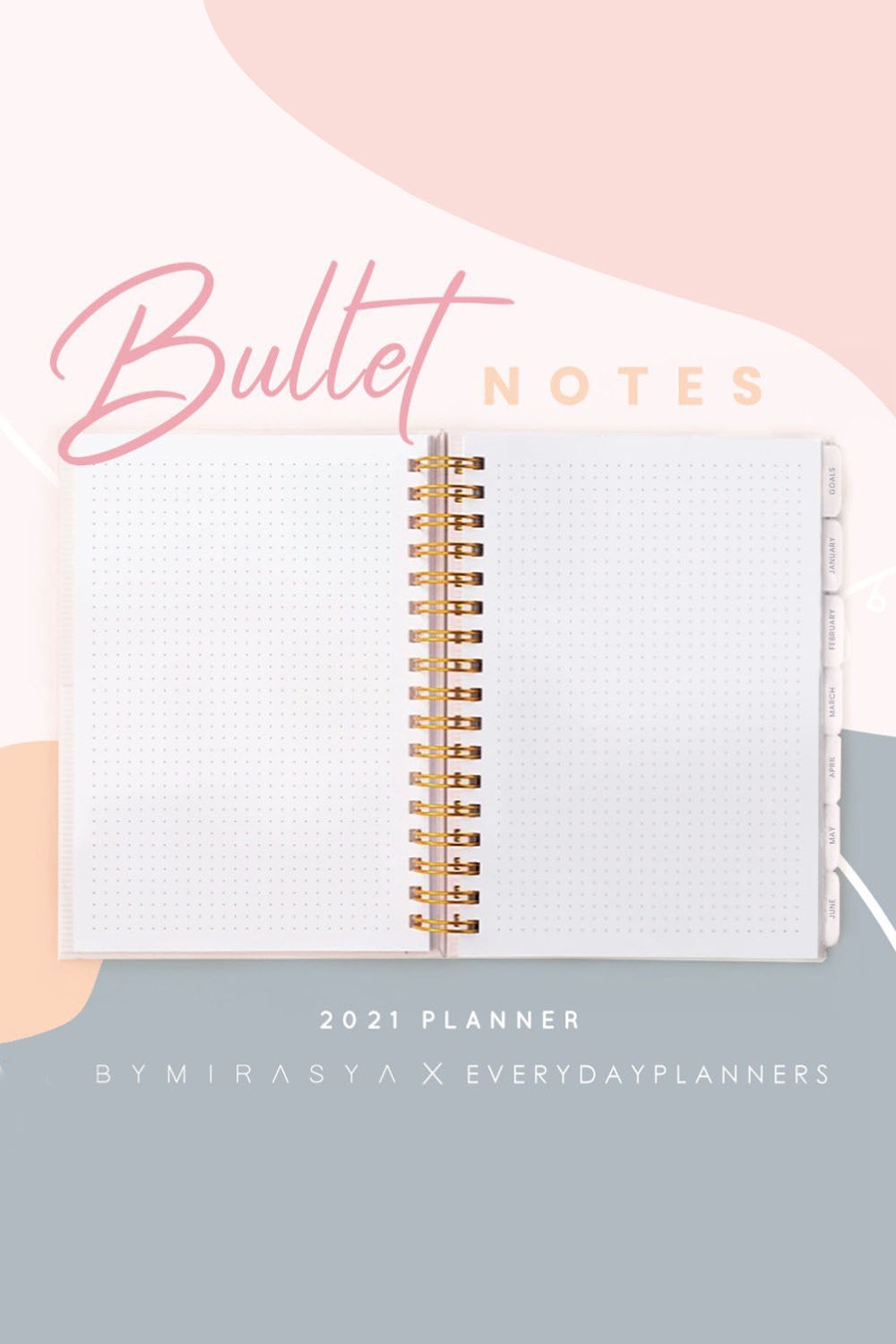 * We provide 50 pages of bullet notes (so you will have extra pages to write anything you want)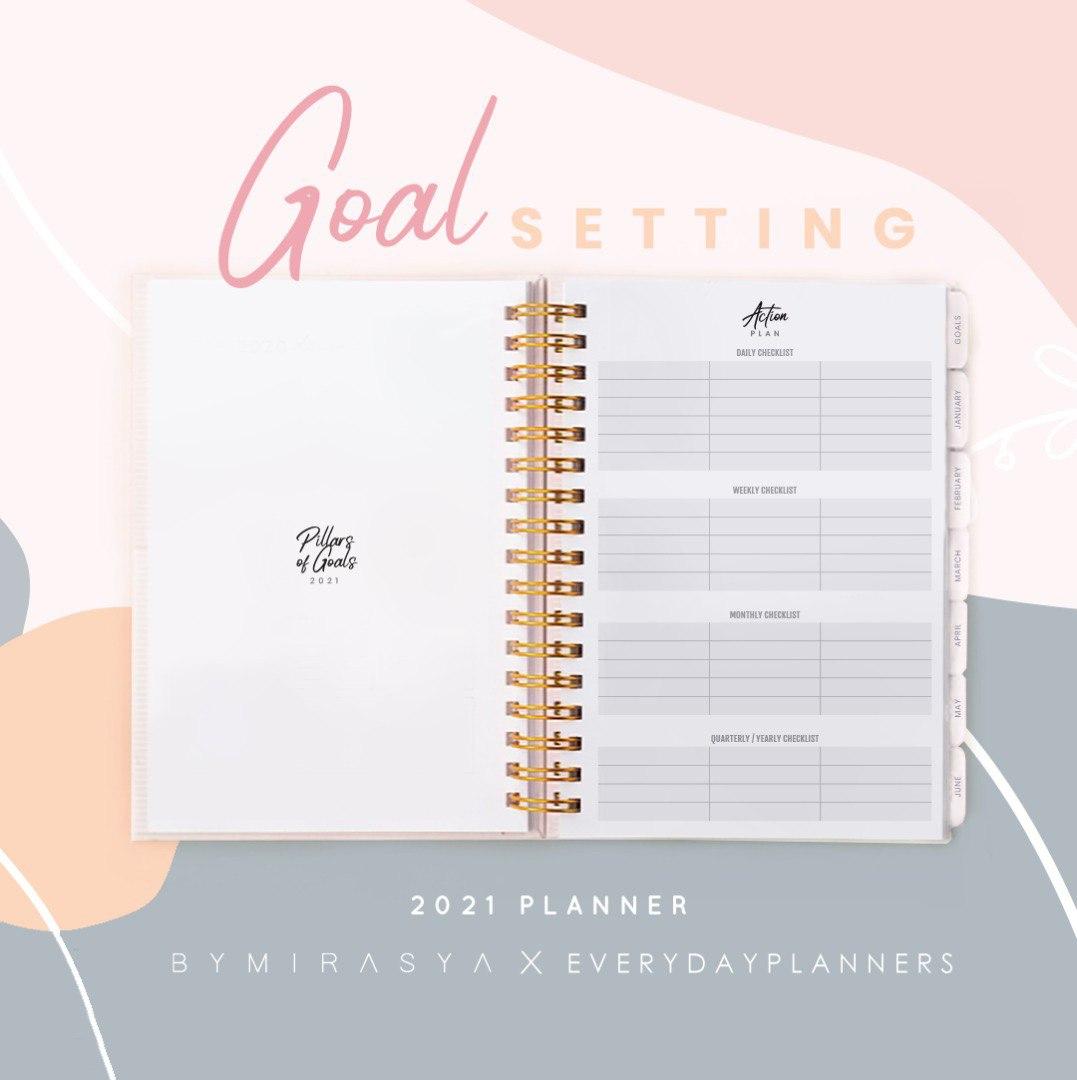 MONTHLY LAYOUTS
1-page Monthly Overview with dotted space to jot your important agenda – holidays or birthdays.
Monthly Goals Space to plan out your monthly goals.
Monthly Reflection to analyze and evaluate your experience and performance throughout the month.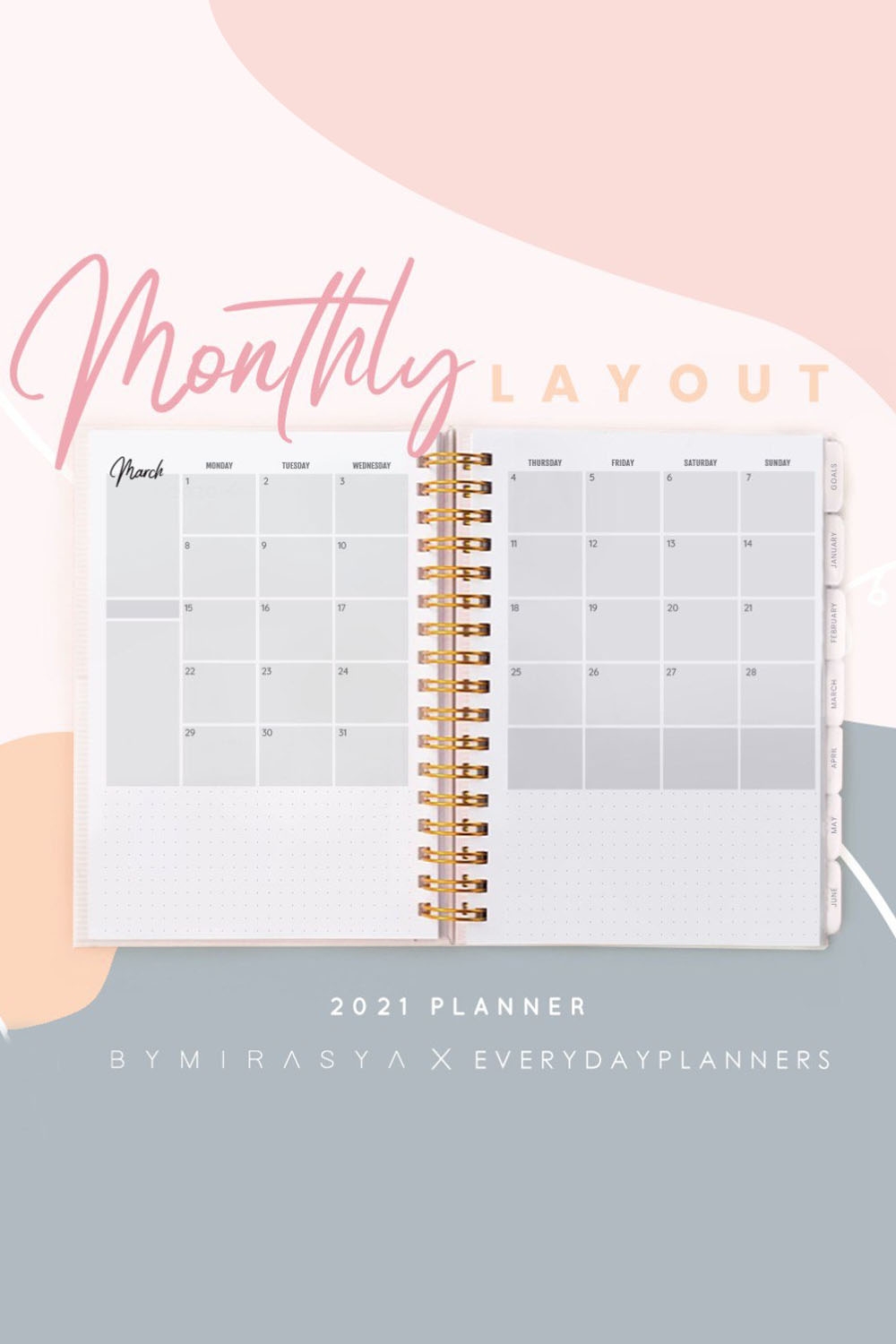 WEEKLY LAYOUTS
*1-page Weekly Overview for your to-dos, schedule, or meal plan.
*Quarter-page Dotted note space to write / draw / paint / paste ANYTHING!
*Clean layout so you can have things your way.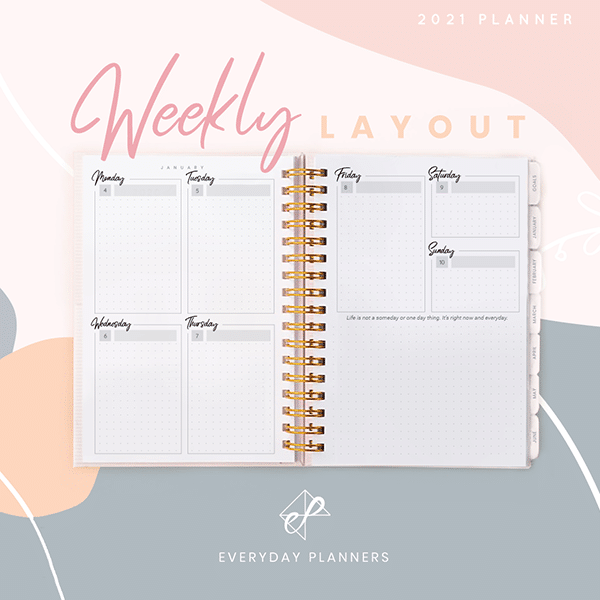 SPECIFICATIONS
*Durable Hardcover that let the planner sit in your bag nicely.
*Matte Protection so you don't have to worry about water while having that sleek touch.
*Unique Design so you will feel proud to take it as your go-to companion.
*Leaflets of 100gsm thickness simili paper to resist ink bleeding when you write with your cute pens.
*Bronze Wire-O that allows you to fold 360°, saving space on your table.
ADDITIONAL INFORMATION
Weight : 0.7 kg
Size : 20.15 cm x 16 cm x 2 cm
226 pages including front & back cover