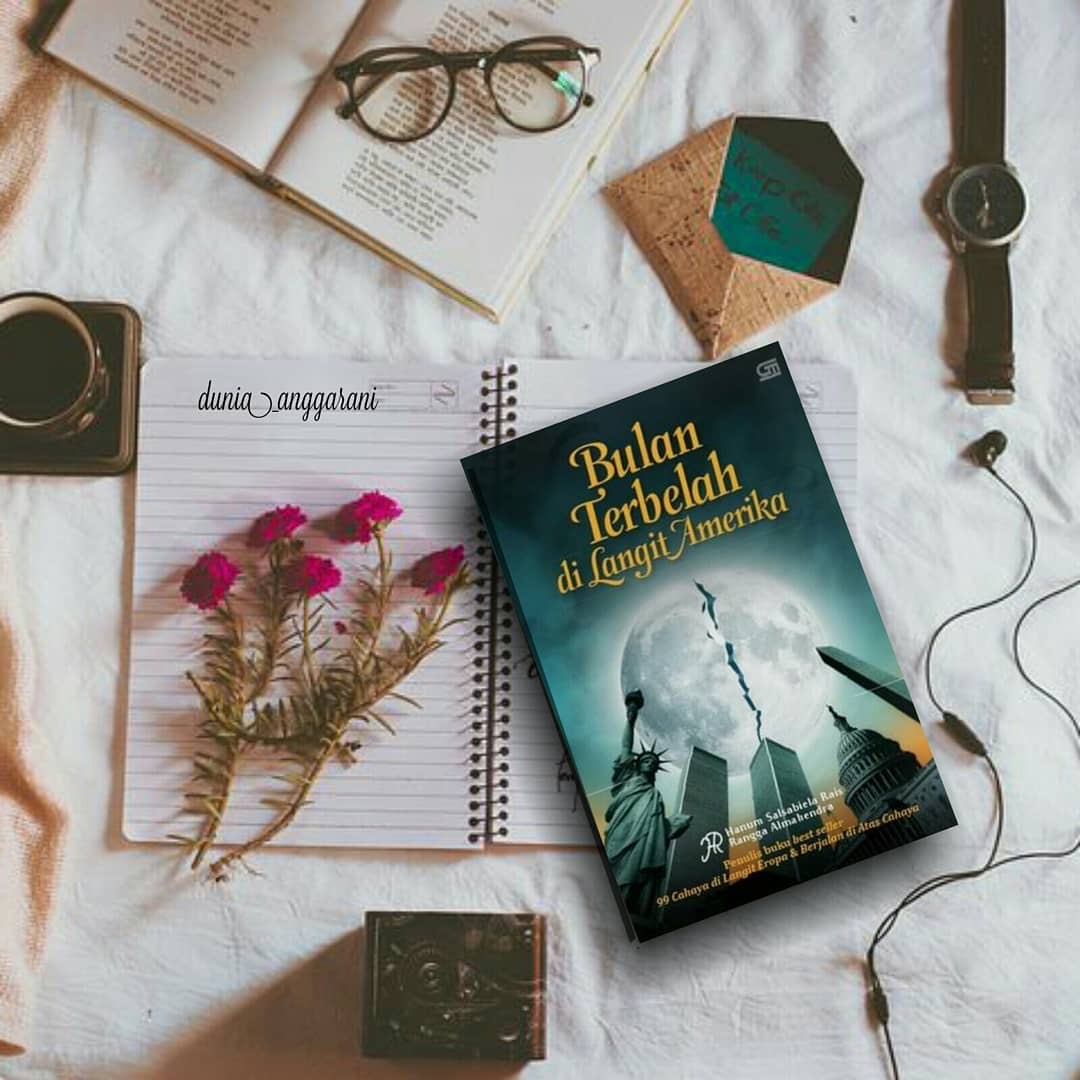 Hanum yang bekerja sebagai seorang reporter kembali mendapatkan kesempatan untuk menemukan jejak-jejak Islam, kali ini Hanum dan Rangga--suaminya menelusuri jejak itu di Amerika.

Hanum mendapatkan tugas untuk mendapatkan sebuah berita yang dapat menyelamatkan kantor berita tempatnya bekerja dari kebangkrutan dan Rangga mendapatkan tugas dari kampus tempatnya mengajar.

Perjalanan mereka tidak berjalan mulus.
Hanum terjebak dalam sebuah demonstrasi yang berubah menjadi brutal di area Ground Zero saat sedang mewawancarai seorang narasumber laki-laki dari pihak kristiani dan akhirnya kejadian ini membuat Hanum dan Rangga terpisah. Tetapi kejadian ini juga mengantarkan Hanum bertemu dengan narasumber yang dibutuhkannya. Seorang wanita bernama Azima Hussein yang merupakan istri salah satu korban tragedi WTC 9/11. Wanita itu memiliki berbagai informasi tentang segala keganjilan yang terjadi dalam tragedi yang menyita seluruh mata dan menuding teroris pada seluruh penganut sebuah agama. Seorang wanita yang dapat menjawab sebuah pertanyaan,

'Would the world be better without Islam?'

Bulan Terbelah di Langit Amerika. Hanum Salsabiela Rais & Rangga Almahendra. PT. Gramedia Pustaka Utama. 978-602-03-0545-5. April 2015

Tidak ada agama yang mengajarkan kekerasan. Islam bukanlah agama yang menuntut para pengikutnya melakukan teror pada umat beragama lain. Novel ini memberikan banyak keganjilan yang terjadi pada tragedi WTC 9/11. Bukan hanya umat lain yang terluka akibat tragedi yang telah terjadi, umat Islam pun tersakiti, merasakan fitnah berkepanjangan di dunia.

Novel ini mengajarkan bagaimana kita menghadapi semua kesulitan tetapi tetap teguh memegang keimanan dengan kuat.
Novel ini sudah lama difilmkan.

Kamu sudah baca, nonton atau dua-duanya nih?